Entertainment
12 Unbelievable Mary Poppins Facts. #7 Is Almost Ridiculous!
By
|
Mary Poppins is a classic film from the 1960s and if you haven't watched it, you should. If you have, then these 12 facts about the iconic movie will change the way in which you see it.
1- It took 20 years turning the book into a movie.
Author P.L Travers didn't want to deal with Walt Disney. In 1961, finally, Travers agreed.
2- The problem was portrayed in the movie Saving Mr. Banks.
3- When the author saw the movie, she hated it.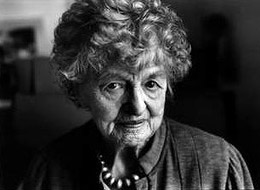 She hated the sequence with the penguins, the house the family lived in, the time period, and the beauty of Mary Poppins.
4- Angela Lansbury and Bette Davis were considered for the role of Mary but it finally went to Julie Andrews.
5- Dick Van Dyke's accent is considered the worst attempt ever.
6- 30 sings were written for the movie but 20 were cut.
7- A Spoonful Of Sugar was inspired in the polio vaccine.
.
The writer of the song, Robert Sherman was having a hard time trying to come up with an idea when one night his kids told him everything about the vaccine. They told him it didn't hurt because it was placed on a sugar cube.
8- Walt Disney's favorite song was Feed The Birds
9- This snowglobe was almost thrown away.
It was found in the trash and they thought it was too pretty to throw away.
10- That year, Disney won 5 out of 13 Academy Awards for Mary Poppins.
11- The original nanny was also the bride of the Frankenstain monster.
12- Of all the nannies at the beginning of the movie, some were actually men.